Cardiac MRI Technologist - Military Veterans
at HCA Human Resources, LLC
Description
Introduction
Are you looking for a work environment where diversity and inclusion thrive? Submit your application for our Cardiac MRI Technologist opening with St. David's Medical Center today and find out what it truly means to be a part of the HCA Healthcare team.
Benefits
St. David's Medical Center, offers a total rewards package that supports the health, life, career and retirement of our colleagues. The available plans and programs include:
Comprehensive medical coverage that covers many common services at no cost or for a low copay. Plans include prescription drug and behavioral health coverage as well as free telemedicine services and free AirMed medical transportation.
Additional options for dental and vision benefits, life and disability coverage, flexible spending accounts, supplemental health protection plans (accident, critical illness, hospital indemnity), auto and home insurance, identity theft protection, legal counseling, long-term care coverage, moving assistance, pet insurance and more.
Free counseling services and resources for emotional, physical and financial wellbeing

401(k) Plan with a 100% match on 3% to 9% of pay (based on years of service)

Employee Stock Purchase Plan with 10% off HCA Healthcare stock

Family support through fertility and family building benefits with Progyny and adoption assistance.

Referral services for child, elder and pet care, home and auto repair, event planning and more

Consumer discounts through Abenity and Consumer Discounts

Retirement readiness, rollover assistance services and preferred banking partnerships

Education assistance (tuition, student loan, certification support, dependent scholarships)

Colleague recognition program

Time Away From Work Program (paid time off, paid family leave, long- and short-term disability coverage and leaves of absence)

Employee Health Assistance Fund that offers free employee-only coverage to full-time and part-time colleagues based on income.
Learn more about Employee Benefits
Note: Eligibility for benefits may vary by location.

We are seeking a(an) Cardiac MRI Technologist for our team to ensure that we continue to provide all patients with high quality, efficient care. Did you get into our industry for these reasons? We are an amazing team that works hard to support each other and are seeking a phenomenal addition like you who feels patient care is as meaningful as we do. We want you to apply!
Job Summary of the Cardiac MRI Technologist
The Cardiac MRI Technologist is responsible for performing all MRI exams in accordance with standards and practice set forth by the American Registry of Radiologic Technology and Radiology Department policies and procedures. He/she has either two years of cardiovascular MRI scanning experience OR five years general MRI experience. Additionally, he/she must demonstrate a high level of expertise running a Siemens MR Scanner, along with an expert level of knowledge of human anatomy, disease processes and functions. Expert patient care delivery, positioning, principles of magnet safety and protection, quality assurance, specialized techniques, and adherence to all policies is necessary. The Cardiac MR Tech demonstrates knowledge of appropriate patient care and recognizes patient conditions essential for successful completion of all procedures. Must be able to perform Cardiac procedure independently.
Responsibilities of the Cardiac MRI Technologist
You will consistently produce scans of optimal diagnostic quality on patients ranging from Neonatal to Geriatric age groups
You will follow established scanning and image capture protocols
You will operate MR scanners and related equipment efficiently and effectively
You will complete quality scans in a timely manner, effectively organizing and prioritizing work flow to meet STAT and urgent demands while continuing to meet OP customer standards
You will demonstrate proficiency in scanning trauma, acute and challenging patients; possess skills to modify positioning and scanning factors when standard cannot be performed
You will demonstrate knowledge of disease processes and produces studies that optimally demonstrate related anatomy
You will demonstrate competence in using the power injector; verbalizes limits of use
You will scan patients of all ages, tailoring exam to the age/size/weight/special needs of patient
You will complete required documentation on all forms, logs, workstation and Meditech
You will label images and identifies according to protocol
You will review written orders, assesses patient medical record for allergies, possible pregnancy and other pertinent data prior to performing study
You will ensure related information is communicated to Radiologist/Cardiologist performing/interpreting exam
You will assist the Radiologist/Cardiologist during both invasive and non-invasive procedures, demonstrates knowledge of supplies required and ensures availability
You will correctly complete lab orders and enter exam charges in Meditech
You will monitor patient throughout procedure according to department guidelines
You will demonstrate appropriate technique for venipuncture
You will perform daily/weekly/monthly QC tests
Qualifications of the Cardiac MRI Technologist
Experience
Two years of cardiovascular MRI scanning experience or five years of general MRI experience
Vascular MRI experience – preferred
Education
Graduate an American Medical Association approved program in Radiologic Technology
Completion of courses in Magnetic Resonance Imaging and cross-sectional anatomy
Associate Degree
Licenses and Certifications
Current Medical Radiologic Technologist (MRT) certification with Texas Medical Board (TMB)
American Registry of Radiology Technologists certification in Magnetic Resonance Imaging (ARRT (MR))
Current Basic Life Support (BLS) certification per St. David's Healthcare policy
Advanced Cardiac Life Support (ACLS) required within 6 months of hire
St. David's Medical Center is a full-service hospital located in central Austin, Texas. This 300+ bed facility features a 24-hour emergency department, the region's largest Neonatal Intensive Care Unit (NICU), and the internationally-renowned Texas Cardiac Arrhythmia Institute and St. David's Neuroscience & Spine Institute. The full scope of services provided at St. David's Medical Center includes cancer care, heart and vascular care, imaging services, joint replacement and orthopedics, women's services, complex surgical services, and a Bariatric Surgery Center. The facility is home to a 60+ bed rehabilitation hospital providing both inpatient and outpatient comprehensive care.
St. David's Medical Center is part of St. David's HealthCare, which is one of the largest healthcare systems in Texas and the third-largest employer in the Austin area. St. David's HealthCare was formed through a unique partnership between HCA Healthcare and two local non-profits — St. David's Foundation and Georgetown Health Foundation.
HCA Healthcare has been recognized as one of the World's Most Ethical Companies® by the Ethisphere Institute more than ten times. In recent years, HCA Healthcare spent an estimated $3.7 billion in cost for the delivery of charitable care, uninsured discounts, and other uncompensated expenses.
"Across HCA Healthcare's more than 2,000 sites of care, our nurses and colleagues have a positive impact on patients, communities and healthcare.
Together, we uplift and elevate our purpose to give people a healthier tomorrow."
- Jane Englebright, PhD, RN CENP, FAAN
Senior Vice President and Chief Nursing Executive
If you find this opportunity compelling, we encourage you to apply for our Cardiac MRI Technologist opening. We promptly review all applications. Highly qualified candidates will be directly contacted by a member of our team. We are interviewing apply today!
We are an equal opportunity employer and value diversity at our company. We do not discriminate on the basis of race, religion, color, national origin, gender, sexual orientation, age, marital status, veteran status, or disability status.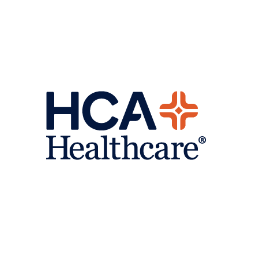 HCA Serving Those Who Have Served Us So Faithfully.
Guided by the principle that quality care begins with the warmth, compassion, and positive attitude of our employees, HCA has consistently proven to be the nation's leading healthcare provider with the widest range of employment opportunities.
Since our founding over 40 years ago, HCA has grown in size and services with over 280 affiliate facilities in 20 states and England. Our family of nearly 190,000 strong is dedicated to developing innovative strategies and practices to better the human condition.
Above all else, we are committed to the care and improvement of human life. Expert care, ethical conduct, innovative technologies, and best practices are the core of our resources. Through these, we strive to deliver high-quality, cost-effective, community-centric health care for approximately 18 million patients annually.
HCA has over 7000 open requisitions in hospitals, diagnostic, outpatient and business operations across 20 states in the U.S.
Our employment opportunities fill job classes in both patient care and business support services. While a majority of positions account for clinical backgrounds, HCA has many opportunities in supply chain and logistics, IT, engineering and technical, administrative and managerial, sales, finance and accounting, environmental, plant ops, HR and many more.