Industrial Maintenance Technician I-III - Military Veterans
at FedEx Ground
Job Summary
Supports the FedEx Ground Facility electro-mechanical maintenance effort through basic power transmission and/or fabrication and/or residential/commercial/industrial electrical operational knowledge of machinery and mechanical equipment by completing preventive maintenance and repair.
Essential Functions
• Performs assigned basic preventative maintenance work according to FXG standards ensuring all instructions are followed and that each step is executed fully. • Responds promptly to sort calls; diagnoses the failure; makes required repairs. • Performs basic troubleshooting techniques on all material handling systems to diagnose and repair mechanical and electrical and control system problems. • Ability to use the CMMS (Computer Maintenance Management System) to enter and retrieve activity log information and reports. • Adheres to safety standards by promoting a safe work environment through attending safety committees, training, and verifying all safety concerns are addressed. • May be required to work flexible schedules, including Saturdays and Sundays, and on rotating shift assignments including day-time, midnight and sunrise schedule NONESSENTIAL FUNCTIONS • Performs other duties as assigned.
Minimum Education
• High School Diploma or GED required; Associate's degree in electrical, electronic, mechanical, or maintenance engineering technology preferred.
Minimum Experience
Four (4) years (or 2 years with preferred degree) light industrial maintenance experience to include: • Basic power transmission and/or fabrication and/or residential/commercial/electrical or machine controls • Basic related troubleshooting skills • Basic mechanical or electrical installation Four (4) years (or two (2) with degree) related military technical experience in electrical and/or mechanical trades will be considered equivalent to the minimum light industrial experience requirements. Three (3) years of FedEx Equipment Operator or operations experience (Operations Manager and above) will be considered equivalent to one (1) year of the light industrial maintenance experience.
Required Skills, Abilities and / or Licensure
• Software skills, including use of Microsoft Office software and web-based applications. • Ability to follow detailed instructions to complete routine procedures and/or operate standard equipment. • Verbal and written communication skills necessary to communicate with immediate management. • Time management, organizational and multi-tasking skills necessary to work in a fast-paced environment, handling various tasks and changing priorities, while maintaining a high attention to detail and accuracy to achieve daily assignments and goals. • Ability to anticipate and identify problems and use sound judgment and fact-based analysis to elevate issues and assist in development of effective and efficient solutions. Either mechanical or electrical knowledge to include the following: • Basic electrical knowledge through residential, commercial or industrial environment or technical school • Basic mechanical knowledge including power transmission, and/or fabrication skills • Preferred basic motor wiring or mechanical requirements • Basic mechanical and/or electrical troubleshooting abilities. • Basic mechanical and/or electrical installation
Other Job Description Information
$19.45-$36.05/hr (based on experience)

*$1000 sign on bonus for newly hired maintenance technicians that apply. Other conditions apply.
Address:
1525 Woodson Rd
City:
Overland
State:
Missouri
Zip Code:
63114
Domicile Location:
FXG-US/USA/P631/St. Louis Colocation
Auto req ID:
398541BR
Position Type:
Full time
Employee Type:
Non-Exempt
EEO Statement
FedEx Ground is an equal opportunity / affirmative action employer (Minorities/Females/Disability/Veterans) committed to a diverse workforce
Search Engine Description:
Maintenance
EEO Statement
FedEx Ground is an equal opportunity / affirmative action employer (Minorities/Females/Disability/Veterans) committed to a diverse workforce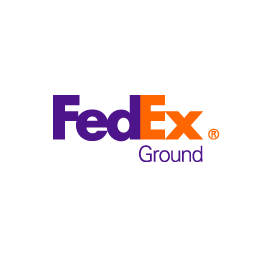 FedEx is committed to making your transition into the corporate world simple, effective, and enjoyable through the most advanced technology available for veteran hiring.
The FedEx culture begins where all good company cultures should—with people. Our PSP (People, Service, Profits) business philosophy is anchored in the teamwork you'd recognize from your military days.
At FedEx, you'll find everything you'd expect of a people-first, global industry leader. From benefits to special training to advancement opportunities, our offering is deep and wide to match our commitment to your career aspirations.
Do you want to learn more about how your military background and skillset can crossover to roles with FedEx? Joining our talent community, following us on Facebook, LinkedIn, and Twitter will give you real-time updates on company activity, our culture, and employment opportunities.