Medical Business Office Specialist Part-Time - Military Veterans
at HCA Human Resources, LLC
Description
Hourly Wage Estimate: $19.48 - $27.28 / hour
Learn more about the benefits offered for this job.
The estimate displayed represents the typical wage range of candidates hired. Factors that may be used to determine your actual salary may include your specific skills, how many years of experience you have and comparison to other employees already in this role. The typical candidate is hired below midpoint of the range.
Introduction
Do you want to join an organization that invests in you as a Medical Business Office Specialist Part-Time? At Muscular-Skeletal Ambulatory Surgery Center, you come first. HCA Healthcare has committed up to $300 million in programs to support our incredible team members over the course of three years.
This position is Part time Tuesday, Wednesday, Thursday 7:30 AM – 4:00 PM.

Benefits
Muscular-Skeletal Ambulatory Surgery Center, offers a total rewards package that supports the health, life, career and retirement of our colleagues. The available plans and programs include:
Comprehensive medical coverage that covers many common services at no cost or for a low copay. Plans include prescription drug and behavioral health coverage as well as free telemedicine services and free AirMed medical transportation.
Additional options for dental and vision benefits, life and disability coverage, flexible spending accounts, supplemental health protection plans (accident, critical illness, hospital indemnity), auto and home insurance, identity theft protection, legal counseling, long-term care coverage, moving assistance, pet insurance and more.
Free counseling services and resources for emotional, physical and financial wellbeing

401(k) Plan with a 100% match on 3% to 9% of pay (based on years of service)

Employee Stock Purchase Plan with 10% off HCA Healthcare stock

Family support through fertility and family building benefits with Progyny and adoption assistance.

Referral services for child, elder and pet care, home and auto repair, event planning and more

Consumer discounts through Abenity and Consumer Discounts

Retirement readiness, rollover assistance services and preferred banking partnerships

Education assistance (tuition, student loan, certification support, dependent scholarships)

Colleague recognition program

Time Away From Work Program (paid time off, paid family leave, long- and short-term disability coverage and leaves of absence)

Employee Health Assistance Fund that offers free employee-only coverage to full-time and part-time colleagues based on income.
Learn more about Employee Benefits
Note: Eligibility for benefits may vary by location.

You contribute to our success. Every role has an impact on our patients' lives and you have the opportunity to make a difference. We are looking for a dedicated Medical Business Office Specialist Part-Time like you to be a part of our team.
Job Summary and Qualifications
We are seeking a Medical Business Office Specialist who contributes to the company's mission, vision, and values by handling various business office functions. You will be responsible for cash posting, collections, insurance verification, medical records, patient registration and scheduling.
What you will do:
You will handle various business office duties to include: insurance verification, medical records, patient registration and scheduling
Be responsible for accurately performing all functions of your patient admissions
Perform and document insurance pre-certification, verification and interviews for your patients prior to surgery
Schedule your patient surgical procedures and maintain the surgery schedule
Qualifications you will need:
Minimum 2 years of experience in a medical office setting, preferably an ambulatory setting
Valid BCLS Certification upon employment, online certification not acceptable
Musculoskeletal Surgery Center located in Thornton, Colorado. We have a long and distinguished reputation as a provider of ambulatory surgical care since 2001. We offer the newest technology in our two operating rooms and two procedure rooms. The center performs around 220 cases a month. Our specialties include orthopedics, ortho-spine, general surgery, cosmetic, ent, podiatry, pain management, and dental. We are part of HCA Healthcare and proud to be the first recipient of HCA's "Close the Loop" award for Clinical Quality Improvement. Our center is located near I-25 and the North Suburban Medical Center campus.
HCA Healthcare has been recognized as one of the World's Most Ethical Companies® by the Ethisphere Institute more than ten times.  In recent years, HCA Healthcare spent an estimated $3.7 billion in cost for the delivery of charitable care, uninsured discounts, and other uncompensated expenses.
"Good people beget good people."
- Dr. Thomas Frist, Sr.
HCA Healthcare Co-Founder
We are a family 270,000 dedicated professionals! Our Talent Acquisition team is reviewing applications for our Medical Business Office Specialist Part-Time opening. Qualified candidates will be contacted for interviews. Submit your resume today to join our community of caring!
We are an equal opportunity employer and value diversity at our company. We do not discriminate on the basis of race, religion, color, national origin, gender, sexual orientation, age, marital status, veteran status, or disability status.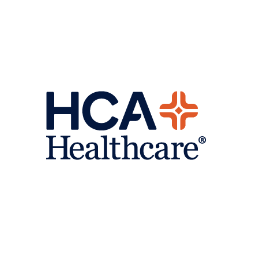 HCA Serving Those Who Have Served Us So Faithfully.
Guided by the principle that quality care begins with the warmth, compassion, and positive attitude of our employees, HCA has consistently proven to be the nation's leading healthcare provider with the widest range of employment opportunities.
Since our founding over 40 years ago, HCA has grown in size and services with over 280 affiliate facilities in 20 states and England. Our family of nearly 190,000 strong is dedicated to developing innovative strategies and practices to better the human condition.
Above all else, we are committed to the care and improvement of human life. Expert care, ethical conduct, innovative technologies, and best practices are the core of our resources. Through these, we strive to deliver high-quality, cost-effective, community-centric health care for approximately 18 million patients annually.
HCA has over 7000 open requisitions in hospitals, diagnostic, outpatient and business operations across 20 states in the U.S.
Our employment opportunities fill job classes in both patient care and business support services. While a majority of positions account for clinical backgrounds, HCA has many opportunities in supply chain and logistics, IT, engineering and technical, administrative and managerial, sales, finance and accounting, environmental, plant ops, HR and many more.