Sr. Civil Engineer Team Leader - Military Veterans
at TRC Companies, Inc.
About Us


Groundbreaker. Game changer. Pioneer.
TRC has long set the bar for clients who require more than just engineering, combining science with the latest technology to devise innovative solutions that stand the test of time. From pipelines to power plants, roadways to reservoirs, schoolyards to security solutions, clients look to TRC for breakthrough thinking backed by the innovative follow-through of an industry leader.
TRC's professionals work with a broad range of commercial, industrial and government clients and the communities they serve. We deliver breakthrough solutions that address local needs -- so our clients can better succeed in an ever-changing world.
Working at TRC means tackling interesting, meaningful projects. We pride ourselves on our collaborative spirit, entrepreneurial zeal and agile corporate structure. We recognize that the expertise of our staff is our strongest asset, so we generously reward employees for successful performance and invest in their careers through training and the development of new skills and certifications.
Overview
TRC is seeking an experienced Site Civil Engineering Team Leader to join our Geo-Environmental and Civil Engineering team. The successful candidate will be a highly motivated individual looking for career growth and site civil design and permitting.
This position will focus on the management and growth of TRC's Site Civil Engineering and Desing team within our growing Geo-Environmental Engineering team. This position will include roles as senior project lead, business developer, and staff supervisor.
Our engineering staff provide support for permitting, design, and construction of a wide variety of technically challenging projects primarily for industrial, utility, renewable energy, and solid waste management clients.
You will apply your knowledge and develop new skills while working on challenging projects. TRC's Madison team is vibrant, dynamic, and fast-paced. We provide access to a broad spectrum of professional experiences. Ideally, the successful candidate will be willing to work in the Madison office.
Responsibilities
KEY RESPONSIBILITIES - TASKS
Develop staff, including goal setting, performance evaluations, mentoring, and recruiting.

Team with upper management to develop strategy and tactics to grow the practice and support the environmental national practice.

Manage projects, including financial management, contract negotiation, directing technical work, and client and regulatory liaison.

Perform as a technical resource in field of expertise and mentor to others.

Achieve utilization of at least 50%.
Lead staff responsible for the design stormwater management systems, renewable energy systems, and solid waste management systems.

Provide civil-site design for a wide variety of projects supporting developers, facilities, and infrastructure comply with various state and federal regulations;

Assist clients in addressing their development challenges and goals by working with project teams to perform analyses;

Mentor and delegate tasks to junior level staff;

Have strong technical writing, data management, organizational and communication skills; and

Apply quality assurance and quality control processes;
Travel (typically less than 10%) throughout the US
Qualifications
QUALIFICATIONS, SKILLS AND ABILITIES
Professional Engineer License.

Bachelor's degree in Civil Engineering.

Minimum of 4 years of engineering and consulting experience providing civil-site design.

Preferred experience with renewable energy and solid waste landfill design and permitting.

Understanding of local, state, and federal level permitting for development (including Wisconsin Department of Natural Resources stormwater permitting, and Town/City site plan review applications);

Proficiency with Microsoft Word and Excel software;

Valid driving license (with no major violations); and
Ability to pass a background check and OSHA physical.
EEO Statement
TRC is an equal opportunity employer: disability/veteran. We celebrate diversity and are committed to creating an inclusive environment for all employees.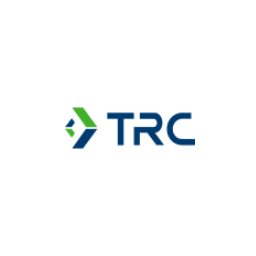 Groundbreaker. Game changer. Innovator. TRC is a global firm providing environmentally focused and digitally powered solutions that address local needs. For more than 50 years, we have set the bar for clients who require consulting, construction, engineering and management services, combining science with the latest technology to devise solutions that stand the test of time. TRC's nearly 6,000 professionals serve a broad range of public and private clients, steering complex projects from conception to completion to help solve the toughest challenges. We break through barriers for our clients and help them follow through for sustainable results. TRC is ranked #20 on ENR's list of the Top 500 Design Firms in the United States. Learn more at TRCcompanies.com and follow us on Twitter, LinkedIn and Facebook.