Land Representative - ROW - Houston - Military Veterans
at TRC Companies, Inc.

Responsibilities


The ROW Land Representative, under the direction of the Lead Agent or ROW Supervisor, possesses an excellent working knowledge of all right of way disciplines; title, permitting, acquisition, documentation. He/she is very knowledgeable about property valuation, survey drawings and alignments sheets.

Essential Duties and Responsibilities
* Assist ROW Supervisor in providing guidance to ROW Agents.
* Secure permission to enter properties from landowners and tenants.
* While maintaining the ROW price policy, negotiate for ROW options, easements, fee interest, and curative documents as directed by the ROW Supervisor or as required by project documents and the acquisition policy. Assist in the development of a construction line from the conditions and/or restrictions placed on the ROW by the landowner and/or tenant.
* Maintain a detailed diary containing the facts of each contact for every property owner and tenant on a project and prepare a detailed weekly activity report.
* Maintain a detailed log of all payments
* Negotiate Damage Settlements as required
* Support all construction activities as required
* Document all ROW activities as required
* Adhere to project Safety Plan
Qualifications
Associates Degree preferred or relevant experience
SR/WA or other IRWA Designation Notary Public


Experience is required in work related to right of way or real estate services provided to public organizations. Broad knowledge of procedures used to acquire real property interests for public utility/infrastructure projects including condemnation. Knowledgeable with laws and regulations involving real estate transactions and Eminent Domain.

Professional Experience:
Skills -- Technical:
* Experience as a ROW agent or related ROW position
* Proficient in Microsoft Office products, including spreadsheet and word processing
* Must be detail oriented and have excellent analytical and quantitative skills
* Requires specialized knowledge in the methods and techniques for performing Land Services activities. Must possess competent knowledge and skills in land description and terminology, surface and subsurface rights, ROW document analysis, and have excellent negotiation skills.
* Must be able to work alone, make decisions and use judgment while performing related activities.
* Creativity, foresight and mature judgment to identify and resolve business, technical and administrative related problems with ROW services.

Skills -- Communication:
* Must have strong verbal and written communication skills and be able to communicate clearly and concisely to prepare reports, specifications, applications, and correspondence.

Skills -- People:
* Able to interact with all levels of management and to work effectively with a wide range of constituencies in a diverse community.
* Commitment to customer satisfaction and the ability to work in team-oriented environment

Physical, Environmental, and Mental Requirements
* The employee must be able to lift and/or move up to 35 pounds. Employee is expected to use good judgment when lifting or moving office supplies and/or furniture and to seek assistance or wear back support appliances when appropriate. Specific vision abilities required by this job include close vision, distance vision, color vision, and the ability to adjust focus in use of computer monitor and other manual, task-related functions. While performing the duties of this job, the employee is required to sit, use hands and fingers, to handle, or feel objects, tools, controls. Reach with hands and arms, hear and talk. The employee is required to stand, walk, stoop, kneel or crouch.

Department/Location Specific Requirements and Comments
* Any other task that may be required during the performance of duties
* Ability to travel as dictated by job requirements
* This job will require the majority of work to be performed in a well-lighted, temperature-controlled office setting. Most activities require work to be performed at field locations, governmental agencies, corporate entities, and client offices. There are frequent interruptions during the workday for impromptu meetings.

TRC offers advancement potential and a competitive compensation and benefits package including a 401(k) plan with company match. For more information please visit https://protect-us.mimecast.com/s/XnS-Co2PoDsvWRklcM6zI2?domain=trcsolutions.com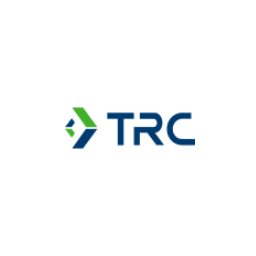 Groundbreaker. Game changer. Innovator. TRC is a global firm providing environmentally focused and digitally powered solutions that address local needs. For more than 50 years, we have set the bar for clients who require consulting, construction, engineering and management services, combining science with the latest technology to devise solutions that stand the test of time. TRC's nearly 6,000 professionals serve a broad range of public and private clients, steering complex projects from conception to completion to help solve the toughest challenges. We break through barriers for our clients and help them follow through for sustainable results. TRC is ranked #20 on ENR's list of the Top 500 Design Firms in the United States. Learn more at TRCcompanies.com and follow us on Twitter, LinkedIn and Facebook.