Seasonal Package Handler - Part & Full Time (Warehouse like) - Military Veterans
at FedEx Ground
IMMEDIATE OPENINGS!
Come for a job and stay for a career! FedEx Ground is part of the rapidly growing warehouse and transportation sector that helps keep America, and our economy, moving. Be part of a winning team and workplace community that cares about who you are as an individual, and your safety in the workplace.
Perks and Benefits at FedEx Ground
Competitive wages beginning at

$17.75 per hour

paid weekly for both full and part time opportunities
$5,250 tuition reimbursement every year with no lifetime cap! All employees are eligible for this awesome benefit on their first day of employment!
Generous paid time off program – work your way up to 5 weeks of PTO a year!
Medical, dental and vision benefits after a short waiting period.
Flexible scheduling that helps balance your work and personal life.
Valuable employee discounts on things like cell phone plans, electronics, cars and restaurants.
Free Purple Pathways career development program for all FedEx Ground employees.
Paid parental leave for both moms and dads!
Employee networks, and diversity, equity and inclusion programs available for all employees.
What you can expect at FedEx Ground:
Fast paced and physical warehouse work – why pay for a gym membership when you can get paid while working out?
Warehouse duties include loading, unloading, and sorting of packages of various sizes.
Part time FedEx Ground employees work one shift a day; full time FedEx Ground employees work two shifts.
Shift lengths vary based on package volume – generally part time employees work between 3 and 6 hours a day. Full time employees can expect to work between 6 and 10 hours.
Overtime paid after 40 hours a week.
EEO Statement
FedEx Ground is an equal opportunity / affirmative action employer (Minorities/Females/Disability/Veterans) committed to a diverse workforce.
Reasonable accommodations are available for qualified individuals with disabilities.
Pay Rate : $18.75 - $19.75 / hr* Additional weekly hour bonus $160 for part time & $200 for full time effective 11/26/2023
Address:
7322 Manufacturers Drive
City:
Madison
State:
WI
Zip Code:
53704
Location:
FXG-US/USA/P537/Madison - OTP Colocation
Req ID:
P25-6563-48
EEO Statement
FedEx Ground is an equal opportunity / affirmative action employer (Minorities/Females/Disability/Veterans) committed to a diverse workforce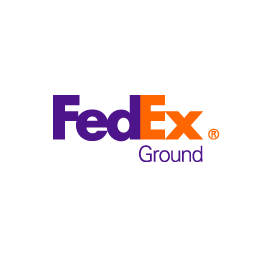 FedEx is committed to making your transition into the corporate world simple, effective, and enjoyable through the most advanced technology available for veteran hiring.
The FedEx culture begins where all good company cultures should—with people. Our PSP (People, Service, Profits) business philosophy is anchored in the teamwork you'd recognize from your military days.
At FedEx, you'll find everything you'd expect of a people-first, global industry leader. From benefits to special training to advancement opportunities, our offering is deep and wide to match our commitment to your career aspirations.
Do you want to learn more about how your military background and skillset can crossover to roles with FedEx? Joining our talent community, following us on Facebook, LinkedIn, and Twitter will give you real-time updates on company activity, our culture, and employment opportunities.