MBA Internship - Investment Management - Military Veterans
at The Vanguard Group Inc
Shape the future of investing
Complement your education with real-world experience in the summer of 2024 Vanguard's MBA Internship Program - Investment Management Track is an opportunity to use your real passion for investments to directly impact the financial future of our investors! Here, you can influence strategic decisions at one of the worlds' leading investment firms. While we provide a summer assignment and the tools for success, you'll figure out how to use them and make your summer count.

During the summer you will:
Experience first-hand our culture of continual growth, learning directly from world-class investment professionals while being exposed to the breadth and depth of our global investment, corporate strategy and investment strategy teams!
Engage in a high-impact strategic assignment in one of our key business areas, helping to meet the financial needs of our investors
Identify critical insights for Vanguard to help drive our business forward
Receive rigorous coaching and mentorship from an MBA program manager and a senior department management to help prepare you for a leadership role
Connect with a robust alumni network who share your belief of doing what's right for our clients
Internship program will begin May/June 2024
Step forward with a global market leader
Are you a highly motivated individual with a proven foundation in investments, a curious mind and goal to actively improve yourself? Then use your mental agility and resourcefulness to advance our mission - standing up for over twenty million clients worldwide. Here, you'll regularly solve business challenges in a dynamic industry, using your abilities to make real impact - driving initiatives forward in a team environment with a strong desire to collaborate with others. If you are intrepid, ambitious and unafraid to build your own path, then you're exactly who we're looking for.
What it takes
An undergraduate degree and current enrollment in an MBA program.
Minimum of 5 years of post-graduate work experience required reflecting a progression in responsibilities and expertise, and including relevant exposure to investment management.
Comfort with ambiguity and a willingness to explore a variety of challenges and pivot as needed.
You have a deep interest and understanding of financial markets.
Specializations that will make an impact
Outstanding analytical skills.
Excellent relationship management and leadership skills.
Experience with investment research, portfolio management, trading, or investment strategy preferred.
Clear, eloquent communicator, comfort making brave decisions with an ability to collaboratively influence and effectively interact at all levels, both internally and externally in a matrixed environment.
CFA, or progress towards CFA, highly preferred but not required.
Familiarity with R, python, SQL preferred but not required
Upon successful completion of the internship, interns will be considered for the following full-time opportunities based on interest and business needs.
Internship opportunity areas
Equity Investment Group - Equity Investment Specialist
Fixed Income Group - Senior Research Associate
Fixed Income Group - Fixed Income Trader
Investment Management and Finance Risk - Investment Risk Analyst
Investment Strategy Group - Investment Strategist
Portfolio Review Department - Investment Product Manager
Quantitative Equity Group - Assistant Portfolio Manager
Special Factors
The start date for this program will be May/June 2024.
Vanguard is not offering visa sponsorship for this position. Additionally, employment is contingent on a successful drug-screening result.
About Vanguard
We are Vanguard. Together, we're changing the way the world invests.
For us, investing doesn't just end in value. It starts with values. Because when you invest with courage, when you invest with clarity, and when you invest with care, you can get so much more in return. We invest with purpose - and that's how we've become a global market leader. Here, we grow by doing the right thing for the people we serve. And so can you.
We want to make success accessible to everyone. This is our opportunity. Let's make it count.
Inclusion Statement
Vanguard's continued commitment to diversity and inclusion is firmly rooted in our culture. Every decision we make to best serve our clients, crew (internally employees are referred to as crew), and communities is guided by one simple statement: "Do the right thing."
We believe that a critical aspect of doing the right thing requires building diverse, inclusive, and highly effective teams of individuals who are as unique as the clients they serve. We empower our crew to contribute their distinct strengths to achieving Vanguard's core purpose through our values.
When all crew members feel valued and included, our ability to collaborate and innovate is amplified, and we are united in delivering on Vanguard's core purpose.
Our core purpose: To take a stand for all investors, to treat them fairly, and to give them the best chance for investment success.
How We Work
Vanguard has implemented a hybrid working model for the majority of our crew members, designed to capture the benefits of enhanced flexibility while enabling in-person learning, collaboration, and connection. We believe our mission-driven and highly collaborative culture is a critical enabler to support long-term client outcomes and enrich the employee experience.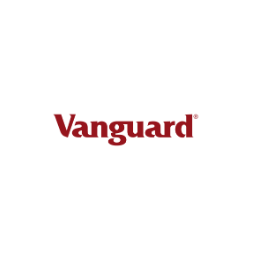 We are a community of 30 million who think—and feel—differently about investing. Together, we're changing the way the world invests. Since our founding in 1975, helping investors achieve their goals has been our main reason for existence. At Vanguard, we're built differently. Vanguard is investor-owned, meaning the fund shareholders own the funds, which in turn own Vanguard. When you're surrounded by people who care about the same things, things tend to fall into place. With no other parties to answer to and therefore no conflicting loyalties, we make every decision—including keeping investing costs as low as possible—with your needs in mind. Because of our unique structure, your goals align with our goals. Whether you're investing for your first house, college for your kids, or a comfortable retirement, you can be confident we're on your side. That's the value of ownership!