Product Management Analyst, Superannuation - Military Veterans
at The Vanguard Group Inc
About Vanguard

Vanguard Australia has been helping investors achieve their long-term financial goals for over 20 years. Serving institutional and individual clients, and financial advisers, we offer investment solutions that are low-cost, diversified and robust through time.

With more than AUD $11 trillion in assets under management Vanguard is one of the world's largest global investment management companies. In Australia we partner with institutional clients, financial advisers and individual investors to offer low-cost investment solutions. Our comprehensive range of managed funds, exchange traded funds (ETFs) and tailored investment solutions are built to support long-term investment success for our clients.

Our Team & Opportunity

At Vanguard Investments Australia (VIA), we have a focus on increasing our efforts to serve Australian investors directly and as part of that journey, we are working on an expansion of our offering to include superannuation. Australia has one of the best retirement systems in the world and we want to help make it better for all Australians. With significant global and local expertise in the retirement space, coupled with our disciplined, low-cost approach to investing we are committed to helping more Australians reach their retirement goals.

As part of this goal, we are now looking to recruit a Superannuation Product Management Analyst to join our Superannuation Proposition and Experience team. The Product Management Analyst will be instrumental in Supporting the offer leads and journey team to help define and execute the strategy for Vanguard Super's accumulation, retirement and insurance offers. We are on an exciting journey to build and develop the strongest product offering that delivers value to our customers and Product Management Analyst plays an integral role delivering analysis and insights as well as playing a key role defining and implementing our offering.

What you will do

Work closely with the Offer Leads & Journey Owner on the definition and implementation of the overall superannuation offer across accumulation, retirement & insurance

Play a key role in delivering competitive and member analysis for Vanguard Super offers, preparing and presenting strategic insights and recommendations to key stakeholders

Support the Offer Leads with analysis, reporting and development of research papers in accordance with the Product Governance Framework and associated policies.

Support the creation of dynamic content used to position Vanguard's superannuation products including product disclosures and member facing content.

Contributing to Superannuation thought leadership and building knowledge of Vanguard's global capability.

Develop relationships and engage with vendors such as researchers and consultants.

Development of presentation material for internal use

Working as part of project teams to support the delivery of offer and product solutions.

What we are looking for
Experience working in product or offer development teams in the investment management, superannuation or other financial services organisations

Product disclosure experience in developing, issuing and meeting obligations.

Demonstrated experience in requirements gathering, data analysis and delivering insights that influence decision making

Demonstrated experience effectively communicating and delivering with internal and external stakeholders, within a dynamic and fast-paced environment

Specialisations that will make an impact
Undergraduate degree in a related field is desirable and any relevant post graduate qualifications would be highly regarded

Knowledge of regulatory framework and environment including the SIS Act, Stronger Super, APRA prudential standards

Experience working within a superannuation fund and with external outsourced partners

Experience with agile practices

Inclusion Statement
Vanguard's continued commitment to diversity and inclusion is firmly rooted in our culture. Every decision we make to best serve our clients, crew (internally employees are referred to as crew), and communities is guided by one simple statement: "Do the right thing."
We believe that a critical aspect of doing the right thing requires building diverse, inclusive, and highly effective teams of individuals who are as unique as the clients they serve. We empower our crew to contribute their distinct strengths to achieving Vanguard's core purpose through our values.
When all crew members feel valued and included, our ability to collaborate and innovate is amplified, and we are united in delivering on Vanguard's core purpose.
Our core purpose: To take a stand for all investors, to treat them fairly, and to give them the best chance for investment success.
Where to from here?
If you would like to discuss further please contact Richard Maher from our Talent Acquisition team on Richard.maher@vanguard.com.au .
Future of Work
During the pandemic, we transitioned to a work from home model for the majority of our crew and we continue to interview, hire, and on-board future crew remotely.
As we have developed the path forward, we have taken a thoughtful approach that both maximizes the advantages of working remotely and the many benefits of coming together and collaborating in a shared workspace. We believe that in-person interactions among our crew are important for preserving our unique culture and advantageous for the personal development of our crew.
When our Crew return to the office, many will work in our hybrid model. A smaller proportion of our crew will operate in the Work from Home work model (for example, field sales crew); or in the Work from Office model (for example, portfolio managers).
The working model that your role falls into will be communicated to you in the interview process - please do ask if you are unsure. We encourage you to make the decision regarding your job interview and offer knowing which model your role will fall into. We will test and learn as our ways of working evolve and will continue to evaluate working models along the way.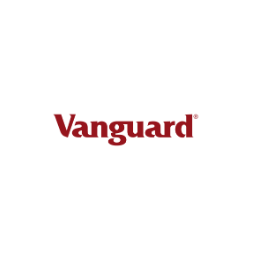 We are a community of 30 million who think—and feel—differently about investing. Together, we're changing the way the world invests. Since our founding in 1975, helping investors achieve their goals has been our main reason for existence. At Vanguard, we're built differently. Vanguard is investor-owned, meaning the fund shareholders own the funds, which in turn own Vanguard. When you're surrounded by people who care about the same things, things tend to fall into place. With no other parties to answer to and therefore no conflicting loyalties, we make every decision—including keeping investing costs as low as possible—with your needs in mind. Because of our unique structure, your goals align with our goals. Whether you're investing for your first house, college for your kids, or a comfortable retirement, you can be confident we're on your side. That's the value of ownership!