Chaplain Resident Temp - Military Veterans
at ScionHealth
Description

In The CPE Residency Program you will be part of an engaging dynamic and effective training program.

CPE (Clinical Pastoral Education) is interfaith education for ministry. It brings you into supervised encounters with people in crisis. Through intense involvement with patients, families, and hospital staff, you develop new awareness of yourself and your ability to offer spiritual care to others.

Through reflection on specific human situations, you learn to use your faith tradition as a lens that focuses your understanding of spiritual care. Within the interdisciplinary process of helping others, you develop skills in interpersonal and inter-professional relationships.

This is a 3 unit (1 year) commitment. If you have specific questions regarding this position please contact Chaplain Services at 706-660-6091

About St Francis-Emory Healthcare

Since opening our doors in 1950, the caregivers at St. Francis - Emory Healthcare have been committed each day to providing the highest quality care in west Georgia and east Alabama. With 376 beds on two campuses, more than 2,500 associates, and 300 physicians, we offer a full range of inpatient, outpatient, and emergency room services, including the only open-heart surgery program in Columbus and the Chattahoochee Valley.

FLSA: Exempt

Qualifications

Minimum Education
X Master's Degree X Required

Minimum Education
X Graduate of a program in Theology or Divinity or comparable theological degree X Required

Minimum Education
X Minimum of one (1) units of clinical pastoral education (CPE) X Required

Required Skills
Certifications:
X Ecclesiastical endorsement relevant to offering pastoral care to patients and families in a hospital context X Preferred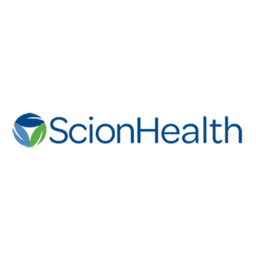 Empowering the hands that heal.
ScionHealth is a national healthcare system of hospitals that delivers outstanding care by supporting those who care most. With a team of dedicated and compassionate healthcare professionals, we put our caregivers at the forefront of everything we do and every choice we make. How? By providing them with tools, technology and resources that enable exceptional experiences for those we care for at every moment. At ScionHealth, our caregivers have a passion for providing better care, everywhere, and we give them everything they need to feel empowered to do what they do best -- provide healing to those who need it, when and where they need it.
ScionHealth strives to provide quality-driven, patient-centered acute and post-acute hospital solutions in communities across the country. The health system is focused on driving innovation, serving its communities, and investing in people and technology to deliver compassionate patient care and excellent health outcomes. Based in Louisville, ScionHealth operates 79 hospital campuses in 25 states – 61 long-term acute care hospitals and 18 community hospitals and associated health systems.