Environmental Studies Lecturer Pool - Military Veterans
at San Jose State University
Department Summary
The Environmental Studies Department at San José State University has over 300 majors and minors who represent a diverse student body. We offer BA and BS degrees in Environmental Studies and a BA in Global Studies. We were one of the first interdisciplinary academic departments formed as a direct response to the U.S. Earth Day in 1970 and continue to educate the next generation of environmental leaders. Our mission is to help solve local and global environmental challenges through interdisciplinary teaching and research in support of environmental sustainability and justice. To do so, we strive to embrace an anti-racist, multicultural curriculum and to develop greater diversity among our faculty, students and staff than has been represented in the field historically.
Founded in 1970, the Department of Environmental Studies grants B.S., B.A., and M.S. degrees and serves over 325 undergraduate majors and minors, and 40 graduate students. There are 10 full-time faculty members, complemented by approximately 12 lecturers per semester who teach specialty classes.
Teaching with us is a great opportunity for doctoral and post-doc students, as well as professionals with an M.A. or M.S., who are interested in sharing their knowledge with undergraduates. Visit the Department website at http://www.sjsu.edu/envs to view Department information, range of courses offered, the schedule of classes, and course materials.


Lecturer Opportunities for the Spring '24 Semester
Teaching opportunities are available for the following courses in the Environmental Studies and Global Studies programs. The semester begins on January 22, 2024 and concludes May 24, 2024. Exact course needs subject to change.


EnvS 01—Introduction to Environmental Issues. What effects are human activities having on the natural environment and our quality of life? Discover the technical and social causes of environmental degradation; learn how your personal and career choices can protect the environment for current and future generations. Various days, times, and modalities.
EnvS 10–An introduction to basic knowledge and theory in the life sciences, focusing on the theme of environmental change. Examines challenging issues in biology and methods for evaluating conflicting data and claims. Develops students' analytical and writing skills.Various days, times, and modalities.

EnvS 127–Community-based Participatory Research. This course integrates interdisciplinary theory and practice in developing a situated understanding of community-based participatory research (CBPR) toward redressing environmental inequities. Students will apply these theories and practices in their own environmental research and advocacy projects regarding local environmental issues. Mon & Wed, 9-10:15, in person.

EnvS 128–Water uses and supplies; water resource measurement methods; hydrology; erosional processes; sediment production and transport particularly on Northern California coastal watershed; flood hazards and methods of control; groundwater and groundwater aquifers; water quality. Thursdays, 3:00-5:45, in person.

EnvS 154–Analysis of and practicum in environmentally sustainable methods of food production, emphasizing biological diversity, water conservation, air quality, social equity and economic justice. Special focus on primary research in natural and social sciences for sustainable agriculture. Field trips and labs. Thursdays, 1:30-6:30, in person.

GlSt 1b–Introduction to Global Issues (Natural Science perspectives) Presents scientific ways for understanding global phenomena and for developing policy to achieve positive outcomes of globalization. Interdisciplinary approaches require new analytical models. Tues & Thur, noon-1:15, in person.

GlSt 143–Gender, Power, & International Development. Explore issues of poverty, gender, economic transformations, inequality while examining the history of development. Consider various meanings given to development by women and men, primarily as residents of particular regions, but also as aid workers, policy makers, and government officials. Explore the underlying political, economic, social, and gender dynamics that make "development" an ongoing problem world-wide. Mon & Wed, 10:30-11:45, in person.

GlSt 167–Changing Ecologies of Globalization.Environmental and human issues and challenges 1492 to present. Global environmental shifts & relationship to social, demographic, cultural, political change. Human interaction with the natural environment. Tues & Thur, 3:00-4:15, in person. Tues & Thur, 3:00-4:15, in person.
Brief Description of Duties
The candidate must demonstrate awareness and experience understanding the needs of a student population of great diversity – in age, abilities, cultural background, ethnicity, religion, economic background, primary language, sexual orientation, gender identity, and academic preparation – through inclusive course materials, teaching strategies and advisement.
Faculty shall organize all their classes within the Canvas Learning Management System (LMS).
All classes must be offered and meet as scheduled throughout the entire semester or term, in the mode assigned and listed in the schedule of classes (i.e., asynchronous, synchronous, bichronous, in-person, or hybrid).


Required Qualifications
The Environmental Studies Department seeks candidates for part-time lecturer instructional positions to teach lower and upper division courses.
Applicants must have at least an M.S./M.A. (Ph.D. preferred) in Environmental Science/Studies or a related field. University-level teaching experience is preferred.
Professional experience, in addition to the master's degree, will also be considered. Applicants must be well-organized, energetic, and able to provide a supportive learning experience to a diversity of students.
Applicants should demonstrate an awareness of and sensitivity to the educational goals of a multicultural population as might have been gained in cross-cultural study, training, teaching and other comparable experience.
All Faculty should be organizing their classes within the Canvas Learning Management System (LMS), the official LMS provided for the SJSU community. All classes at SJSU, whether online or not, must be anchored in the Canvas platform to ensure faculty-student connection in a common space as all students are directed to log in to Canvas for online access to their classes. You will have access to this system prior to the semester start date.

Campus Security Authority
Pursuant to the Jeanne Clery Disclosure of Campus Security Policy and Campus Crime Statistics Act (Clery Act) and CSU systemwide policy, the faculty coach member in this position is subject to ongoing review for designation as a Campus Security Authority (CSA). Individuals designated as Campus Security Authorities are required to immediately report Clery incidents to the institution and to complete Clery Act training as determined by the University Clery Director. Questions regarding CSA designation and training can be sent to the Clery Director at clerycompliance@sjsu.edu.


Compensation
Compensation and salary range placement are determined by qualifications and experience. To learn more about range placement, please see University Policy S21-2. Anticipated hiring ranges:
L-A / Range 2 - $4530 - $5405
L-B / Range 3 - $5405 - $6786
L-C / Range 4 - $6190 - $8554
L-D / Range 5 - $7794 - $9385
Ranges are the anticipated monthly salary rate of full-time AY faculty--part-time rates are prorated. There are 6 monthly payments per semester (full-time AY annual salary = rate x 12). See the Faculty Salary Schedule for more information.


Application Procedure
Click Apply Now to complete the SJSU Online Employment Application and attach the following documents:
A CV with names of three professional/academic references
Cover Letter
List of at least three (3) or as many as five (5) references
A letter of interest, including professional experience, courses in the Department that you are qualified to teach, and specific qualifications that prepare you to teach those courses
Teaching evaluations (if available)
An informal copy of your graduate transcripts
This is a continuing open position. For more information, email the Department Chair, Dr. Katherine Cushing, katherine.cushing@sjsu.edu


Conditional Offer
The work for this faculty position is located in the State of California. Employment is contingent upon proof of eligibility to work in the United States. Proof of immunization against COVID-19 or proof of a medical or religious exemption and compliance with testing protocols is required for employment. Satisfactory completion of a background check (including a criminal records check) is required for employment. CSU will make a conditional offer of employment, which may be rescinded if the background check reveals disqualifying information, and/or it is discovered that the candidate knowingly withheld or falsified information. Failure to satisfactorily complete the background check may affect the continued employment of a current CSU employee who was conditionally offered the position.
Appointment is contingent upon budget and enrollment considerations and subject to order of assignment provisions in the collective bargaining agreement between California State University and California Faculty Association. These provisions state the "Order of Work," or the order in which available courses must be assigned to faculty, starting with tenure line faculty and ending with new lecturer appointees.


San José State University: Silicon Valley's Public University
Located in the heart of Silicon Valley — one of the most innovative and diverse regions in the world — San José State University is the founding campus of the 23-campus California State University (CSU) system and the first public university in the West. The 2020 #1 Most Transformative University in the nation according to Money Magazine, San José State is an essential partner in the economic, cultural, and social development of Silicon Valley, the Bay Area, and California. SJSU is a top-200 school nationally in research funding and second highest in research productivity in the CSU system. Cutting-edge research, combined with world-class scholarship, student-centered learning opportunities, and experiential and interdisciplinary programs, allows SJSU to provide transformative opportunities that advance the public good locally and globally.
San José State enrolls more than 36,000 students — many are historically underserved, and around 45% are first-generation and 38% are Pell-recipients. SJSU is a Hispanic Serving Institution (HSI) and an Asian American and Native American Pacific Islander (AANAPISI) Serving Institution. The university's commitment to social justice extends from its vibrant, inclusive campus to an international network of over 275,000 alumni. As such, San José State is committed to increasing the diversity of its faculty so our disciplines, students, and community can benefit from different and divergent cultural and identity perspectives.

Equal Employment Statement
San José State University prohibits discrimination on the basis of Age, Ancestry, Caste, Color, Disability, Ethnicity, Gender, Gender Expression, Gender Identity, Genetic Information, Marital Status, Medical Condition, Military Status, Nationality, Race, Religion, Religious Creed, Sex, Sexual Orientation, Sex Stereotype, and Veteran Status. This policy applies to all San José State University students, faculty, and staff as well as University programs and activities. Reasonable accommodations are made for applicants with disabilities who self-disclose. Note that all San José State University employees are considered mandated reporters under the California Child Abuse and Neglect Reporting Act and are required to comply with the requirements set forth in CSU Executive Order 1083 as a condition of employment.


Jeanne Clery Disclosure of Campus Security Policy and Crime Statistics Act and Campus Housing Fire Safety Notification
Pursuant to the Jeanne Clery Disclosure of Campus Security Policy and Campus Crime Statistics Act, the Annual Security Report (ASR) is also now available for viewing at https://www.sjsu.edu/clery/docs/SJSU-Annual-Security-Report.pdf. The ASR contains the current security and safety-related policy statements, emergency preparedness and evacuation information, crime prevention and Sexual Assault prevention information, and information about drug and alcohol prevention programming. The ASR also contains statistics of Clery crimes for San José State University locations for the three most recent calendar years. A paper copy of the ASR is available upon request by contacting the Office of the Clery Director by phone at 408-924-1501 or by email at clerycompliance@sjsu.edu.
Pursuant to the Higher Education Opportunity Act, the Annual Fire Safety Report (AFSR) is also available for viewing at https://www.sjsu.edu/clery/docs/SJSU-Annual-Fire-Safety-Report.pdf. The purpose of this report is to disclose statistics for fires that occurred within SJSU on-campus housing facilities for the three most recent calendar years, and to distribute fire safety policies and procedures intended to promote safety on Campus. A paper copy of the AFSR is available upon request by contacting the Housing Office by phone at 408-795-5600 or by email at uhs-frontdesk@sjsu.edu.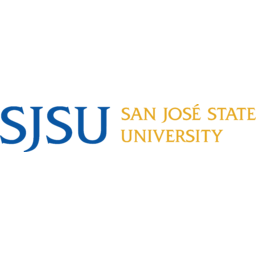 San Jose State is conveniently located on 154 acres in downtown San José, midway between San Francisco and the Monterey/Carmel area at the sunny southern end of San Francisco Bay, and is easily accessible from area freeways.
From its beginnings as a normal school that trained teachers for the developing frontier, SJSU has matured into a metropolitan university offering more than 134 bachelor's and master's degrees with 110 concentrations.