Digital Scholarship Librarian | University of Chicago (UC) - Military Veterans
at Herc- Greater Chicago
The Digital Scholarship Librarian facilitates the discovery, access, creation, and use of digitized content for research and learning, including the Library's digitized collections and those that are open access or available through Library subscription. They will provide consultation, instruction, and outreach for faculty, students, and staff engaged in digital collection activities. This position will act as entry point for scholars seeking information, guidance, or collaboration on digital collection projects. The Digital Scholarship Librarian, in collaboration with Library staff and University partners, will discuss resources and provide referrals for patrons on a broad range of topics including; getting started with digital projects, digitization, creating metadata, using digital platforms, using digital collections as data, text and data mining, accessibility, and preservation. They will develop relationships with university instructors teaching with digital collections, consult on developing assignments, and provide instructional sessions for courses. The Digital Scholarship Librarian will manage the Digitization Lab in the Center for Digital Scholarship. The Digitization Lab is a mediated self-service lab for patrons to digitize project materials. This position will supervise student employees, manage digitization equipment (including overhead scanners, flatbed scanners, and audio equipment), coordinate with other Library units on projects and maintenance, and communicate with campus units providing related services. The Digital Scholarship Librarian will work with Library colleagues and campus partners to advocate for robust digital collections that are openly accessible, discoverable, and usable for qualitative and quantitative inquiry. This will involve participation in projects and initiatives to coordinate digital collections activities, such as participating on the Library's Digital Collection Working Group. The Digital Scholarship Librarian is responsible for understanding emerging trends in digital collection creation and management, for participating in national and international initiatives, and for modeling innovative solutions that meet the needs of users in an academic research environment. Partner with Library staff to develop and promote robust digital collections that are openly accessible for qualitative and quantitative inquiry Manage the Digitization Lab, including: the supervision of student employees; maintenance of digitization equipment; coordination of lab use with patrons; communication with similar services on campus; and working with Library staff to maintain and update the equipment and services Work closely with instructors to support working with digital collections in courses Provide consultations and instruction on creating, maintaining, making accessible and preserving digital collections using platforms such as Omeka or Scalar Provide guidance on relevant metadata in consultation with library cataloging and metadata staff for digital collections When appropriate, coordinate the Library's partnership on digital collections projects with campus and community groups Work with Library staff to promote digital collections and projects Minimum Requirements ALA-accredited Master's degree or an equivalent combination of relevant experience and advanced degree 1 year of experience working with digital collections in a library setting Strong understanding of digital scholarship project development from planning through preservation Expertise in some of the skills and platforms used in digital projects, such as in metadata standards, scanning equipment, digital platforms (for example, Omeka, Scalar, or WordPress), or coding (such as HTML, CSS, JavaScript, or Python) Strong interest in working collaboratively with patrons and staff to facilitate robust and innovative use of Library digital collections Preferred Experience or Skills Deep expertise in a suite of skills that support digital collections use and study as demonstrated by previous work experience Demonstrated experience in managing complex digital collections projects with multiple stakeholders Experience in the creation, deployment, and assessment of instructional programs Experience supervising student employees To Apply: Submit cover letter, curriculum vitae, and reference contact information online through the University of Chicago's Academic Recruiting website: http://apply.interfolio.com/120837 .Review of applications will begin after March 2,2023. Screening of applications will continue until the position is filled or the search is closed. Salary and Benefits: Appointment salary based on qualifications and experience. Benefits include retirement plan, insurance, and paid time off. Questions: Contact Library Human Resources, libraryhr@uchicago.edu All University departments and institutes are charged with building a faculty from a diversity of backgrounds and with diverse viewpoints; with cultivating an inclusive community that values freedom of expression; and with welcoming and supporting all their members. We seek a diverse pool of applicants who wish to join an academic community that places the highest value on rigorous inquiry and encourages diverse perspectives, experiences, groups of individuals, and ideas to inform and stimulate intellectual challenge, engagement, and exchange.The University's Statements on Diversity are at https://provost.uchicago.edu/statements-diversity . The University of Chicago is an Affirmative Action/Equal Opportunity/Disabled/Veterans Employer and does not discriminate on the basis of race, color, religion, sex, sexual orientation, gender identity, national or ethnic origin, age, status as an individual with a disability, protected veteran status, genetic information, or other protected classes under the law. For additional information please see the University's Notice of Nondiscrimination . Job seekers in need of a reasonable accommodation to complete the application process should call 773-834-3988 or email equalopportunity@uchicago.edu with their request.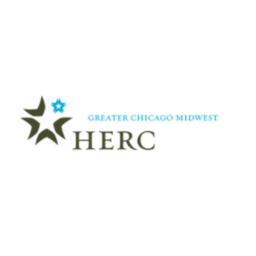 Greater Chicago Midwest HERC
Are you looking for a fulfilling job at a much-admired organization? Welcome to the Greater Chicago Midwest HERC regional website. We provide resources to people seeking higher ed careers in IL, WI and IN.
Launch your job search here and explore employment opportunities at private labs, colleges, and teaching institutions. The Greater Chicago Midwest HERC's job board is geared towards job seekers at all career stages, and includes academic positions as well as staff and administrative openings.
Diversity is critical in today's higher education workforce. The Greater Chicago Midwest HERC prioritizes inclusive hiring and promotes workplace equity. Beyond individual job searches, we offer dual career searches to assist couples in finding jobs within a commutable distance in the Greater Chicago region.
Use our fast and customizable job searches to narrow down your job search based on your field of interest, the type of job you are looking for, and location. We also offer free webinars and blog posts in our Career Advice center to help you find the ideal position.
HERC member institutions in Illinois, Wisconsin, and Indiana are looking to hire employees at all stages of their careers, from higher education newcomers to established professionals in the field. They want to fill positions in lecture halls, laboratories, public relations, and everything in between.
Before you apply, be sure to browse an institution's member profile to verify that they meet your employment needs. Start your job search today for your higher ed career in Illinois, Wisconsin, or Indiana.