RN Manager Med Surg General Surgery - Military Veterans
at HCA Human Resources, LLC
Description
We are seeking a RN Manager of General Surgery to ensure that we continue to provide all patients with high quality, efficient care. We are an amazing team that works hard to support each other and are seeking a phenomenal addition like you who feels patient care is as meaningful as we do. We want you to apply now!


We offer you an excellent total compensation package, including competitive salary, excellent benefit package and growth opportunities. We believe in our team and your ability to do excellent work with us. Your benefits include 401k, PTO medical, dental, flex spending, life, disability, studen loan repayment, tuition reimbursement, employee discount program, and employee stock purchase program. We would love to talk to you about this fantastic opportunity.

Healthcare Corporation of America (HCA) is a community of 94,000 Registered Nurses and 38,000 active physicians. We have over 1,900 facilities ranging from hospitals, freestanding ER's, ambulatory surgery centers, and urgent care clinics. Our facility based staff continues to raise the bar in patient care. Ten HCA hospitals have been named in IBM Watson Health's top 100 best-performing hospitals based on patient satisfaction and operational data.
One of the most experienced and comprehensive medical centers in Kansas! Wesley Medical Center is the hospital of choice for thousands of people in Kansas and northern Oklahoma. Their preference for Wesley extends well beyond the high quality medical services Wesley offers. It also includes the spirit of intensive caring that inspires and guides everyone who works at Wesley Medical Center. Wesley Medical Center is an acute care center, level I trauma center and licensed for 760 beds and 102 bassinets. As a leader in overall recommend care, Wesley treats more than 24,000 patients annually and delivers more than 6,000 babies - more than any hospital in a 13 state region! Wesley Healthcare owns and operates Wesley Medical Center, Wesley Woodlawn Hospital & ER, Wesley Children's Hospital, Wesley West ER, Wesley Derby ER and multiple WesleyCare clinics.

Wesley Woodlawn, a campus of Wesley Medical Center, provides patients with convenient access to expert heart care, surgical care and emergency services. Our 82-bed facility provides world class medical care while promoting wellness, healthy lifestyles and community health education programs and screenings.

Wesley Woodlawn Hospital & ER earned a national Excellence in Patient Care award from the Studer Group for a second consecutive year for its overall emergency department patient satisfaction scores, ranking in the 90th percentile nationally.
The Nursing Manager provides leadership through planning, organizing, coordinating, monitoring and evaluating the care provided for patients in individual units. Responsibilities include fiscal, human resource, risk management and operational functions. The Manager contributes to strategic planning and program development and maintains 24 hour accountability. The Manager performs delegated duties and functions within the philosophy and overall scope of responsibility. The Manager displays positive support for the values and mission of Wesley Medical Center.
Demonstrates the ability to adapt technique/treatment to age of population served, including newborn, pediatric, adolescent, adult and geriatric patients, while providing care/service with respect to cultural differences and spiritual needs.

Promotes the delivery of patient -centered nursing care in accordance with standards of care defined by Wesley Medical Center

Systematically evaluates the quality and effectiveness of nursing practice by participation in quality of care activities to initiate, implement, and sustain process improvements

Maintains current professional knowledge, acts as a role model/resource, and oversees direct nursing care to patients

Establishes and maintains effective and respectful communication in development of all collaborative relationships

Ability to utilize critical thinking and problem solving skills to identify, interpret, and access appropriate resources in patient specific scenario(s).

Secures, administers and handles medication according to established guidelines

Accountable for the assessment and evaluation of staffing patterns for proper utilization of personnel, according to patient acuity levels

Investigates, documents and resolves complaints or incidents concerning patients, visitors, physicians and staff

Plans, participates in, and enforces hospital life-safety, quality, and risk management policies, procedures, and standards of regulatory agencies

Oversees the development and implementation of goals and objectives for the department

Responsible for interviewing, hiring, orientation and evaluation of staff performance

Accountable for all department specific records and certifications, as required

Consistently operates unit within established fiscal guidelines

Oversees the improvement of operational functions of the department
If you are looking for an opportunity that provides satisfaction and personal growth, we encourage you to apply. We promptly review all applications. If you are highly qualified you will hear from one of our managers. Come unlock the possibilities and apply today!
Current Licensure in the State of Kansas as a Registered Nurse (RN) or Current Multi-State Licensure as a Registered Nurse

Current Basic Life Support (BLS) verification course through AHA or ARC

Bachelor's degree in Nursing

Graduate of an accredited school of professional nursing

Three years supervisory experience
Required Knowledge and Skills
Ability to utilize the nursing process in the provision of nursing care including, but not limited to, administering treatments and medications, interpreting diagnostic tests, formulating a plan of care, collaborating with other health care providers and providing education to patients and/or significant others

Demonstrated ability to communicate effectively

Possess personal computer skills

Ability to multi-task, delegate and prioritize

Possess problem solving and critical thinking skills

Acute care experience preferred
We are an equal opportunity employer and value diversity at our company. We do not discriminate on the basis of race, religion, color, national origin, gender, sexual orientation, age, marital status, veteran status, or disability status.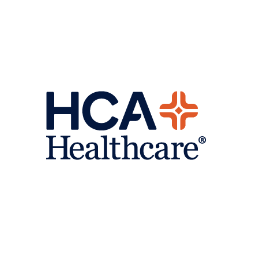 HCA Serving Those Who Have Served Us So Faithfully.
Guided by the principle that quality care begins with the warmth, compassion, and positive attitude of our employees, HCA has consistently proven to be the nation's leading healthcare provider with the widest range of employment opportunities.
Since our founding over 40 years ago, HCA has grown in size and services with over 280 affiliate facilities in 20 states and England. Our family of nearly 190,000 strong is dedicated to developing innovative strategies and practices to better the human condition.
Above all else, we are committed to the care and improvement of human life. Expert care, ethical conduct, innovative technologies, and best practices are the core of our resources. Through these, we strive to deliver high-quality, cost-effective, community-centric health care for approximately 18 million patients annually.
HCA has over 7000 open requisitions in hospitals, diagnostic, outpatient and business operations across 20 states in the U.S.
Our employment opportunities fill job classes in both patient care and business support services. While a majority of positions account for clinical backgrounds, HCA has many opportunities in supply chain and logistics, IT, engineering and technical, administrative and managerial, sales, finance and accounting, environmental, plant ops, HR and many more.