Hematology Oncology Bone Marrow Transplant Opportunity in Denver, CO - Military Veterans
at HCA Human Resources, LLC
Description
Specialization:
Hematology and Medical Oncology

Job Summary:
Colorado Blood Cancer Institute is seeking a hematologist/oncologist with training/experience in bone marrow and stem cell transplantation in Denver, CO
Qualified Candidates:
BC/BE medical oncologist/hematologist

2+ years experience post fellowship required

Fellowship trained or demonstrable experience in blood and marrow transplantation

Research and clinical trial experience

Well-published with a strong clinical research background

Ability to focus on and develop your niche
Incentive/Benefits Package:
Very competitive compensation package

Comprehensive benefits package that includes retirement contributions

Robust APP and support staff in clinic and hospital

Work amongst a team of highly-trained and internationally recognized physicians

Facilities include a dedicated "one-stop" state-of-the-art clinic space

Get the best of both worlds by joining an independent practice with the resources and management expertise of a large hospital network
About Colorado Blood Cancer Institute/ Sarah Cannon Transplant and Cellular Therapy Network/Presbyterian St. Luke's Hospital
The Colorado Blood Cancer Institute Medical Group is a private practice specialized blood cancer group providing care to patients with hematologic malignancies

Having performed more than 5,000 transplants, Colorado Blood Cancer Institute is the largest and most experienced full-service blood and marrow (stem cell) transplant program in Colorado and among the top programs in the country

CBCI is accredited by the Foundation for Accreditation of Cellular Therapies (FACT), the global standard for top quality patient care in cellular therapies

Our specially trained hematologists are committed to advancing science and care for patients with blood cancers such as leukemia, lymphoma and myeloma.

The Sarah Cannon Transplant and Cellular Therapy Network is the nation's largest cellular therapy network performing HCT and IECT

Performs ~ 1,200 HCTs per year across its eight FACT/JACIE accredited programs located throughout the United States and United Kingdom

Located in the Uptown neighborhood in Denver, CO, Presbyterian St. Luke's hospital provides the most advanced care for patients across the Rocky Mountains and Great Plains
At CBCI you don't have to compromise between a great job and a great place to live. With 300 days of sunshine a year, fantastic culture, beautiful and diverse living options, and the Rocky Mountains in your backyard, Denver has something to offer for everyone in the family. From the Red Rocks Outdoor Amphitheater for music to the Center for the Performing Arts and multiple top-notch museums and art galleries, Denver and Colorado will meet all your cultural desires. Entertainment options from every major professional sport to a thriving restaurant scene, hundreds of breweries, and even rodeos allow for fun in every season. The Rocky Mountains will soon become your favorite playground with year-round outdoor recreation including world class skiing, fishing, cycling, kayaking, camping, climbing, and hiking. People in Denver can't get enough of the outdoors and with year-round fantastic weather you will quickly see why.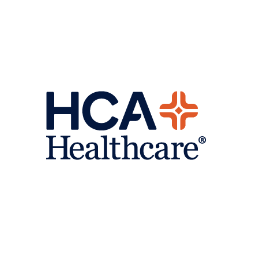 HCA Serving Those Who Have Served Us So Faithfully.
Guided by the principle that quality care begins with the warmth, compassion, and positive attitude of our employees, HCA has consistently proven to be the nation's leading healthcare provider with the widest range of employment opportunities.
Since our founding over 40 years ago, HCA has grown in size and services with over 280 affiliate facilities in 20 states and England. Our family of nearly 190,000 strong is dedicated to developing innovative strategies and practices to better the human condition.
Above all else, we are committed to the care and improvement of human life. Expert care, ethical conduct, innovative technologies, and best practices are the core of our resources. Through these, we strive to deliver high-quality, cost-effective, community-centric health care for approximately 18 million patients annually.
HCA has over 7000 open requisitions in hospitals, diagnostic, outpatient and business operations across 20 states in the U.S.
Our employment opportunities fill job classes in both patient care and business support services. While a majority of positions account for clinical backgrounds, HCA has many opportunities in supply chain and logistics, IT, engineering and technical, administrative and managerial, sales, finance and accounting, environmental, plant ops, HR and many more.