Orthopedic Technician - Military Veterans
at HCA Human Resources, LLC
Description
Introduction
Do you have the career opportunities as a(an) Orthopedic Technician you want with your current employer? We have an exciting opportunity for you to join Frisbie PC Barrington which is part of the nation's leading provider of healthcare services, HCA Healthcare.
Benefits
We are committed to providing our employees with the support they need. At Frisbie PC Barrington, we offer eligible colleagues an attractive benefit package that includes medical, wellbeing, dental and vision benefits along with some unique benefits including:
Medical, Dental, Vision, Life Insurance and Flexible Spending
Paid Time Off (PTO) and Personal Leave
401K (100% annual match - 3% to 9% of pay based on years of service)
Academic Assistance and Reimbursements for Tuition and Student Loans
Employee Discounts including Tickets, Retail, Mental Health Apps, Education Apps, Identity Theft Protection etc.
Home, Auto, and Pet Insurance
Employee Stock Purchase Program (ESPP)
Short Term & Long Term Disability coverage
Adoption Assistance
Legal Benefits and lots more!
Learn more about Employee Benefits
Our teams are a committed, caring group of colleagues. Do you want to work as a(an) Orthopedic Technician where your passion for creating positive patient interactions are valued? If you are dedicated to caring for the well-being of others, this could be your next opportunity. We want your knowledge and expertise!
Seeking a Orthopedic Technician for our practice who provides clinical expertise to ensure all patients receive high quality, efficient care. We are an amazing team that works hard to support each other and are seeking a phenomenal addition like you who feels patient care is as meaningful as we do. We want you to apply now.
GENERAL SUMMARY OF DUTIES:
Perform a variety of duties including the application and removal of casts, ordering supplies and materials, fitting of orthopedic soft goods, setting up of traction and the transportation of patients to and from treatment areas.
What you will do in this role:
Provide assistance to physicians and/or apply orthopedic casts to patients as directed by medical staff personnel.
Apply and/or remove braces, splints, artificial limbs and bandages under supervision;
Assist in lifting and positioning patients for treatments;
Assist in transporting patients to and from treatment areas;
Perform routine maintenance on casting equipment and ensure cleanliness and safety;
Set up frames and traction devices per physicians' orders;
Order casting and orthopedic supplies and materials as needed and maintain adequate inventory and records of supplies ordered;
Serve as liaison with sales representatives to review and evaluate products;
Perform other duties as required.
Must read, understand, and adhere to all Physician Services policies and procedures.
Practice and adhere to the Code of Conduct and Mission and Value Statement.
What Qualifications you will need:
EDUCATION:
No education requirements
CERTIFICATION/LICENSE:
Certification required—certifying organizations include National Board for Certification of Orthopedic Technologists, Inc. (NBCOT) and National Association of Orthopedic Technologists (NAOT).
Physician Services Group is skilled in physician employment, practice and urgent care operations. We are experts in hospitalist integration, and graduate medical education. We lead more than 1,300 physician practices and 170+ urgent care centers. We are HCA Healthcare's graduate medical education leader. We provide direction for over 260 exceptional resident and fellowship programs. We focus on carrying out value-added solutions. These solutions help physicians deliver patient-centered healthcare. We support HCA Healthcare's commitment to the care and improvement of human life.
HCA Healthcare has been named one of the World's Most Ethical Companies by Ethisphere Institute for over a decade. In recent years, HCA Healthcare spent an estimated $3.7 billion in cost for the delivery of charitable care, uninsured discounts, and other uncompensated expenses.
"Bricks and mortar do not make a hospital. People do."
- Dr. Thomas Frist, Sr.
HCA Healthcare Co-Founder
If you are looking for an opportunity that provides satisfaction and personal growth, we encourage you to apply for our Orthopedic Technician opening. We promptly review all applications. Highly qualified candidates will be contacted for interviews. Unlock the possibilities and apply today!
We are an equal opportunity employer and value diversity at our company. We do not discriminate on the basis of race, religion, color, national origin, gender, sexual orientation, age, marital status, veteran status, or disability status.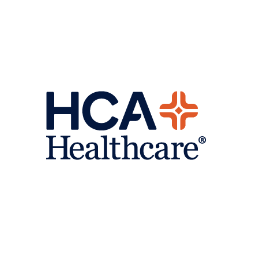 HCA Serving Those Who Have Served Us So Faithfully.
Guided by the principle that quality care begins with the warmth, compassion, and positive attitude of our employees, HCA has consistently proven to be the nation's leading healthcare provider with the widest range of employment opportunities.
Since our founding over 40 years ago, HCA has grown in size and services with over 280 affiliate facilities in 20 states and England. Our family of nearly 190,000 strong is dedicated to developing innovative strategies and practices to better the human condition.
Above all else, we are committed to the care and improvement of human life. Expert care, ethical conduct, innovative technologies, and best practices are the core of our resources. Through these, we strive to deliver high-quality, cost-effective, community-centric health care for approximately 18 million patients annually.
HCA has over 7000 open requisitions in hospitals, diagnostic, outpatient and business operations across 20 states in the U.S.
Our employment opportunities fill job classes in both patient care and business support services. While a majority of positions account for clinical backgrounds, HCA has many opportunities in supply chain and logistics, IT, engineering and technical, administrative and managerial, sales, finance and accounting, environmental, plant ops, HR and many more.