Hospitality Service Attendant/Assistant/Associate/Sr. Associate | University of Nebraska Lincoln - Military Veterans
at HERC - Central Midwest
Requisition Number: S_230091 Department: Housing Facilities Custodial-11051 Description of Work: At the University of Nebraska where every person and every interaction matters, the Hospitality Service team member plays a meaningful role in maintaining safe, healthy, and welcoming environments for students, staff, faculty and/or guests in a variety of settings. This individual may work within residential halls, dining centers, campus recreation buildings, and the Nebraska Unions and be responsible for performing routine work in a cleaning and general upkeep, including offices, residential hall, public areas, bathrooms, conference rooms, dining centers, locker and shower rooms, and other areas as needed, to provide our students, guests, tenants, faculty, and staff a clean, safe and well-maintained environment. Will be responsible for cleaning and maintaining hard floor surfaces as well as carpet areas. Will mix cleaning solutions per instructions. Based on location, may have event set up and/or conference operations duties. Positions may be hired at a higher level depending upon candidate qualifications. Depending upon the level assigned level position may train and oversee work of others and: Work on call, including Blood Borne Pathogens cleanup and response other emergency calls during shift Use all non-riding and non-autonomous equipment Order supplies When hired as a Hospitality Services Attendant, the position will receive continuous supervision and specific guidelines in the process of training and development. When hired as a Hospitality Services Assistant, Hospitality Services Associate or Hospitality Services Sr. Associate the position will routinely perform the skills associated with that level. Performance will be continuously assessed to determine ability to perform these skills at and acceptable level. The University of Nebraska-Lincoln seeks to attract and retain a high performing and diverse workforce in which employees' differences are respected and valued to better meet the varying needs of the diverse populations we serve. The university fosters a diverse and inclusive work environment that promotes collaboration so that all individuals are able to participate and contribute to their full potential. As an EO/AA employer, the University of Nebraska considers qualified applicants for employment without regard to race, color, ethnicity, national origin, sex, pregnancy, sexual orientation, gender identity, religion, disability, age, genetic information, veteran status, marital status, and/or political affiliation. See https://www.unl.edu/equity/notice-nondiscrimination. Minimum Required Qualifications: Eighth grade education or equivalency. Ability to follow written and oral instructions. Must have the ability to understand cleaning chemicals and their application and dilution rations. Must have the ability to provide excellent customer service. Must be available via cell phone during working hours. Must be able to lift 35 lbs. Preferred Qualifications: Previous custodial experience preferred. Posted Salary: Salary commensurate with experience Job Type: Full-Time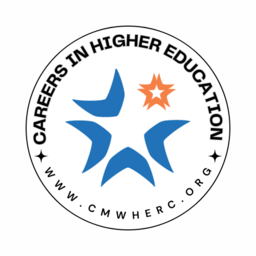 The Central Midwest Higher Education Recruitment Consortium (CMW-HERC) is part of a national nonprofit network of higher education and affiliated employers, committed to institutional collaboration, creating diverse workplaces, and assisting dual career couples. Our region covers the States of Iowa, Nebraska & Western Illinois.
Searching for a job in higher education?
We offer opportunities for everyone; teachers and researchers, health care professionals, skilled tradespeople, and many, many more, in an environment that values the unique experiences and perspectives each of us bring.
Set up your job seeker account today at: http://www.hercjobs.org