CDL A Local Truck Driver - Military Veterans
at Carvana
Carvana is hiring immediately for a CDL A Local Driver!
Average weekly pay of $1400
To speak with a recruiter, contact us at 888-959-6357
COMPENSATION & PERKS
Home every day (as in EVERY day)
144 hours PTO in your first year one
Earn more money with the Mileage Incentive Program
Company paid medical insurance
Family and Pet benefits
Discount on vehicle purchase
Company paid mobile phone…Yes, we pay the bill AND provide you with the phone
Recognition programs
Growth opportunities
401(k) with Carvana Match
And much more
First things first. As a Vehicle Transporter, you'll be home daily. When you're working, you'll be moving cars between our production facilities and delivery hubs for the safe and timely delivery of our customer cars. You'll get a great starting salary with plenty of opportunities for bonuses and even more ways to earn. If you're flexible and open to change with duties and schedule, know how to be a team player and treat co-workers (and customers!) with patience and respect, we should talk.
Requirements:
Valid CDL driver's license with Med Card
Must be at least 21 years of age
Ability to read, write and speak English
6 consecutive months of contractor-trailer in last 3 years or equivalent Military experience. Class A CDL: driving experience can be with 1+ employer with no more than a 30 day gap between each employer (which will be verified through our background check process).
Responsibilities:
Maintain courteous and professional behavior & appearance
Loading and securing vehicles on to a 5 or 9 car hauler
Following all safety procedures and maintaining driver log
Transporting vehicles between Carvana locations
Must adhere to the delivery schedule
Maintain a clean driving record and Class A CDL
Ensure the safe and timely delivery of our customer cars
Communicate with transportation team
This role is not eligible for visa sponsorship.
Carvana is an equal employment opportunity employer. All applicants receive consideration for employment without regard to race, color, religion, gender, sexual orientation, gender identity or expression, marital status, national origin, age, mental or physical disability, protected veteran status, or genetic information, or any other basis protected by applicable law. Carvana also prohibits harassment of applicants or employees based on any of these protected categories.
Please note this job description is not designed to contain a comprehensive listing of activities, duties, or responsibilities that are required of the employee for this job. Duties, responsibilities, and activities may change at any time with or without notice.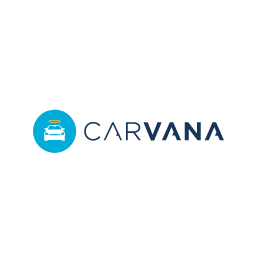 Carvana is the New Way To Buy and Sell A Car! A Fortune 500 company, Carvana enables you to browse, finance, trade-in, or sell your vehicle online and from the comfort of home without ever visiting a dealership or haggling with a salesperson. There's a reason Carvana is the nation's leading online vehicle retailer. We've made it our mission to take the pain out of the car buying by replacing it with a hassle-free experience focused squarely on serving the interests of our customers. As one of the youngest companies to ever crack the Fortune 500, Carvana has proven itself to be The New Way To Buy A Car, enabling car buyers to browse, finance, trade-in, or sell their vehicles online and from the comfort of home (or on the go!) without ever having to make a trip to the dealership or haggle with a salesperson. Customers can choose to have their vehicle purchases delivered their front door or to pick-up their new ride from one of our spectacular Car Vending Machine locations. Even more, by cutting out dealership overhead, Carvana saves customers thousands of dollars per purchase, resulting in a better car buying experience at a better value with no hidden fees.