Auto Technician - Military Veterans
at Pep Boys
Position Summary
A Technician is primarily responsible for using their experience and technical expertise to diagnose drivability and electrical systems. A successful Technician will use leadership and mentoring skills to drive a team to increase customer care and satisfaction. A Technician will have direct interaction with customers and deliver superior service through educating the customer on the problems and proposed solutions for their vehicle.
Duties & Responsibilities




Diagnose and repair to specifications -- brake and hydraulic, exhaust, primary and/or advanced fuel ignition and electrical, suspension and alignment, air conditioning and computer systems.





Perform job duties of all lower job descriptions (Technician B, Mechanic, General Service Technician).





Adequately explain technical diagnoses and needed repairs to non-mechanical individuals which may include employees and customers on an as-required basis.





Continuously learn new technical information and techniques in formal training sessions in order to stay abreast with rapidly changing automotive technology.





Assist fellow technicians/mechanics in performing technical activities.





Keep store management aware of mechanical repair problems as they occur.





Maintain an organized and neat shop.





Adhere to all company policies, procedures, safety and environmental rules.




Knowledge, Skills, and Abilities
This position is a leader in the shop. We expect you to help set the pace and tone while helping to develop the team around you. Collaboration and a team first mentality are a must if you are looking for success in this role. In addition, we require review the following to measure your fit for this role:




A High School Diploma or GED





3+ years of strong automotive mechanical diagnosis, problem-solving and repair experience.





4 or more ASE certifications are PREFERRED for this position (A4 Steering and Suspension & A5 Brakes, plus 2 from the following: A1 Engine Repair, A6 Electrical, A7 HVAC, A8 Engine Performance, L1 Advanced Engine Performance)





Section 609 certification required





State Inspection license if applicable





High level of motivation, energy and a customer-focused attitude





Must have a valid driver's license





Successful completion of pre-employment background check





Availability to work days, nights, holidays, and weekends as needed




Physical Demands/Work Environment
The physical demands described here are representative of those that must be met by an employee to successfully perform the essential functions of this job. Reasonable accommodations may be made to enable individuals with disabilities to perform the essential functions.
The characteristics described here are representative of those an employee encounters while performing the essential functions of this job.
Physical Demands




Must be able to lift, carry, and place merchandise and supplies up to 50 pounds without assistance.





Frequent standing and walking for long periods of time.





Frequent reaching overhead and below the knees, including squatting, bending, stooping, kneeling, twisting.





Communicate effectively in person, by telephone, or by using telecommunications equipment.





Enters and locates information on computer.





Presents information to small and large groups.





Visually verifies information, often in small print.





Safely operates a motor vehicle.





Talk and hear.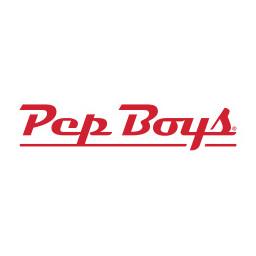 SHIFTING CAREERS INTO HIGH GEAR
 Pep Boys was founded by Navy veterans in 1921 and today, we proudly employ military veterans and reserve-duty servicemembers like you throughout over 900 locations. If you're passionate about vehicles and servicing the communities that depend on them, your unique and valuable skillsets will be a perfect match for our service bays, distribution centers, or store support centers.
We offer a variety of career options across the United States and Puerto Rico, as well as extensive training and development opportunities and a wide array of health and wellness benefits. Our mission is simple: to make quality car care simple, convenient, and accessible for everyone.
At Pep Boys, we go further to help your career go farther.