Customer Service Advisor - Military Veterans
at Pep Boys
Overview
Pep Boys is driven by its promise to its customers, "We go further to help you go farther." Founded 100 years ago by military veterans, generations of drivers have counted on Pep Boys ASE-certified Pros to service their vehicles. With a national network of nearly 1,000 locations in 35 states and Puerto Rico, and 27 distribution centers, Pep Boys employs more than 8,000 people. More than seven million vehicles pass through Pep Boys bays each year, and our commitment to being the ONE our communities count on is demonstrated through our exceptional customer experience and support of the critical technical training initiatives needed to close America's skills gap. For more information, visit www.pepboys.com.
Position Summary
Contribute to the growth of the organization across all lines of business through customer engagement, expert product and service knowledge, follow-up, and follow through at the service desk, on the sales floor, and at the register.
Duties & Responsibilities




First point of contact for customers on the phone and in the store. Responsible for engaging customers, scheduling appointments, building trust, understanding needs, communicating processes and timelines, and selling parts and service that make the customer's car run at peak efficiency; adheres to Company Customer Care standards to meet customer expectations.





Responsible for the organization and productivity of the service business through work order and register transactions, thorough vehicle inspections, and service and replacement part knowledge.





Under the direction of Management, assists in various aspects of customer care, work order and register assistance, facility maintenance, and Outside Purchase (OP) ordering.





Follow all policies and procedures related to cash, credit, check, refund and return policies. Works with the management team to react to customer service issues, customer complaints, and/or business opportunities.





Conduct and participate in routine express automotive services, including tire mounting, balancing, rotations, and repair; oil changes, fluid top-offs, lubrications, filter and bulb replacement; battery installation, starting and charging system testing; cosmetic car services, and thorough vehicle inspection.





Primary driving force behind the implementation and constant execution of safety procedures, ensuring wheel torque and oil/fluid services are performed per standard operating procedure directives.





Partner with Management to produce a safe and health work environment that complies with all local, state, and federal laws, as well as with company policies and procedures.





Effectively communicate with all associates, management, and customers; interprets and retains information and applies knowledge appropriately.





In designated locations, may be a secondary key carrier responsible for basic and detailed opening and closing responsibilities.





Maintain an organized and neat shop.





Adhere to all company policies, procedures, safety and environmental rules.





Other duties as assigned.




Knowledge, Skills, and Abilities




High school diploma or equivalent required.





Valid Driver's License.





One year of related experience in the automotive service environment.





One year of sales experience preferred.





Must have basic knowledge and understanding of mathematical concepts such as addition, subtraction, multiplication, division, percentages, and fractions. Ability to apply mathematical formulas to calculate commissions and discounts.





Strong verbal communication skills.





Strong customer service skills.





Ability to work Days, Nights, Weekends, Holidays.





Physical Demands/Work Environment
The physical demands described here are representative of those that must be met by an employee to successfully perform the essential functions of this job. Reasonable accommodations may be made to enable individuals with disabilities to perform the essential functions.
The characteristics described here are representative of those an employee encounters while performing the essential functions of this job.
Physical Demands




Must be able to lift, carry, and place merchandise and supplies up to 50 pounds without assistance.





Frequent standing and walking for long periods of time.





Frequent reaching overhead and below the knees, including squatting, bending, stooping, kneeling, twisting.





Climb up and down ladders to retrieve and stock merchandise.





Communicate effectively in person, by telephone, or by using telecommunications equipment.





Enters and locates information on computer.





Presents information to small and large groups.





Visually verifies information, often in small print.





Safely operates a motor vehicle.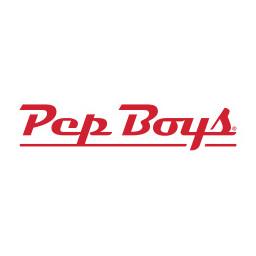 SHIFTING CAREERS INTO HIGH GEAR
 Pep Boys was founded by Navy veterans in 1921 and today, we proudly employ military veterans and reserve-duty servicemembers like you throughout over 900 locations. If you're passionate about vehicles and servicing the communities that depend on them, your unique and valuable skillsets will be a perfect match for our service bays, distribution centers, or store support centers.
We offer a variety of career options across the United States and Puerto Rico, as well as extensive training and development opportunities and a wide array of health and wellness benefits. Our mission is simple: to make quality car care simple, convenient, and accessible for everyone.
At Pep Boys, we go further to help your career go farther.